If you have missing teeth, you are likely looking for a natural-looking and long-lasting replacement option. Not only can having gaps in your smile impact your self-esteem, but it can seriously affect your overall quality of life, making it challenging to speak and eat with ease. At Alpen Dental, we are happy to provide our patients with dental implants as a permanent and innovative way to replace their missing teeth and enhance their oral health.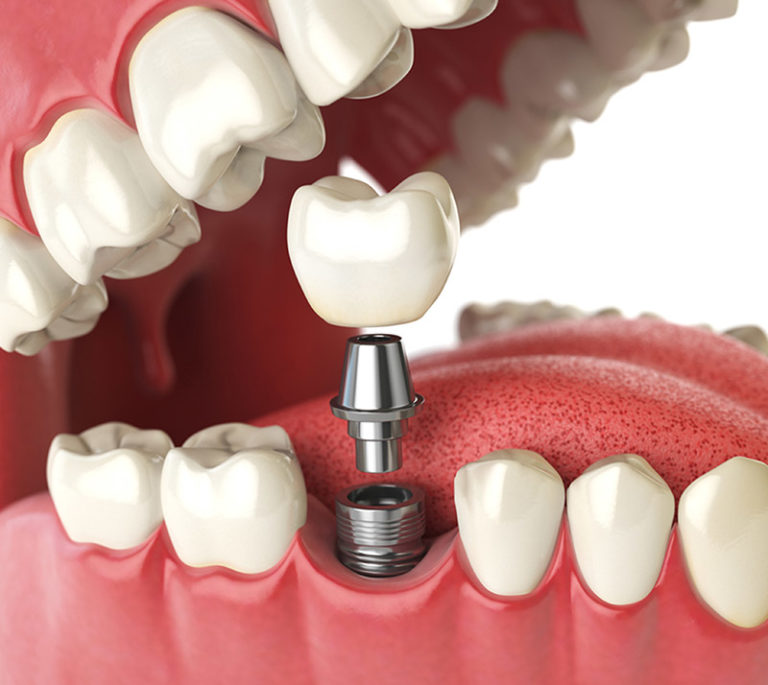 When Are Dental Implants Required?
People end up with missing teeth for a multitude of reasons. Whether you are dealing with missing teeth due to infection, injury, or decay, the best thing to do for your oral health is to get them replaced. When you leave spaces in your smile, your teeth will shift in an attempt to fill the space, leading to a misaligned bite and bacterial accumulation. Dental implants are the best option for tooth replacement, but one must have healthy gums and a strong jawbone to move forward with this restorative procedure.
What Are the Benefits of Dental Implants?
If you are a good candidate for a dental implant, then this is the best option for restorative dental treatment that you could choose. Most dentists consider dental implants to be the gold standard for tooth replacement because they are the only dental restoration that replaces both the tooth and the tooth root, mimicking both the appearance and function of natural teeth. In doing so, dental implants provide the following benefits:
Improving your ability to speak and eat
Long-lasting results
Enhancing the appearance of your smile
Preventing jawbone deterioration
How Are Dental Implants Placed?
Dental implants are made of three parts: a biocompatible implant post, a porcelain, custom-designed dental crown, and an abutment that acts as a connector. The implant post is surgically inserted into your jawbone and replaces the tooth root, while the dental crown is attached to replace your actual missing tooth.
Typically, the implant procedure takes place over many months. Once the implant post is placed, it will take a few months for the post to be integrated into your jawbone and properly healed. Once this has happened, our dentist will place your custom-designed dental crown, completing the restoration.
Looking After Your Implants
It is important to continue to maintain an excellent oral hygiene routine even after getting dental implants. Make sure to:
Brush and floss your teeth daily
Rinse your mouth after ingesting sugary foods and beverages
Visit our dentist near you for regular dental cleanings and exams
Interested in Dental Implants Near You?
If you are missing teeth, book a consultation to speak to our dentist about dental implants in Red Deer. We are happy to provide you with dental implants in Blackfalds. Don't hesitate to contact our team to learn more about this restorative dentistry treatment.