Pediatric Dentistry Near You
A pediatric dentist is a dentist trained in the treatment and care of infants and children. Pediatric dentistry is essential in ensuring that your child's gums, jawbone, and teeth develop correctly. At Alpen Dental, we are happy to provide pediatric dentistry in Blackfalds.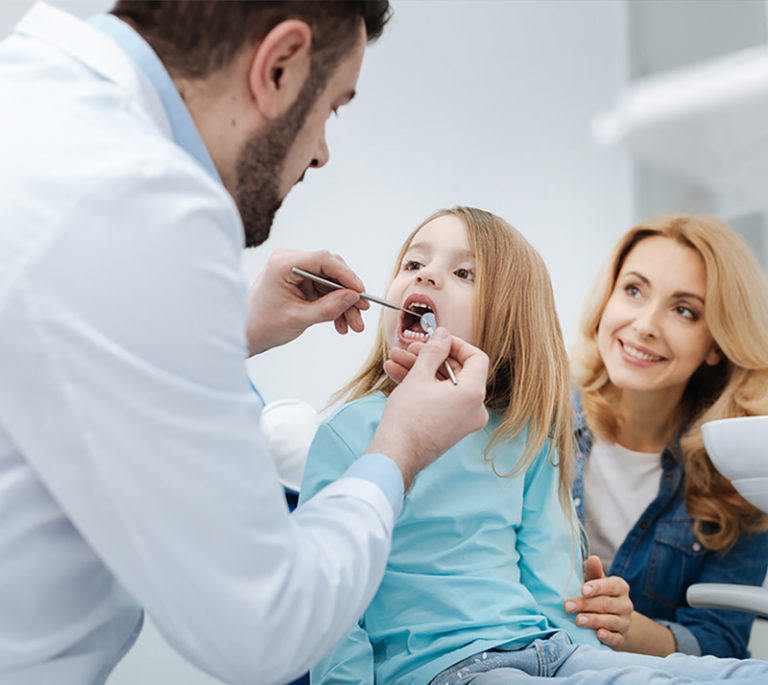 When Should You First Take Your Child to Visit a Pediatric Dentist?
You should take your child to a pediatric dentist when their first tooth erupts or by the time they reach their first birthday, whichever occurs first. Children are prone to developing cavities and gum disease from sharing toys and belongings with other little ones. Additionally, the foods and beverages that children eat are often quite acidic and can lead to bacterial accumulation and tooth decay. The best way to prevent these conditions is to take your child for regular visits to a pediatric dentist to learn about oral hygiene.
Maintaining Your Child's Oral Hygiene at Home
When you visit Alpen Dental, our pediatric dentist will help guide you on how to teach your child about looking after their oral health. When you begin practicing good oral health care from the start of your child's life, you will instill these good habits in them for a lifetime. Here are some good habits to practice with your child:
Restrict the number of sugary foods and beverages your child consumes
Brush your child's teeth using a child-friendly toothpaste
Show your child how to floss
Speak to your dentist about dental sealants
The Importance of Maintaining Good Oral Hygiene
Finding a good pediatric dentist in Red Deer is essential to your child's overall well-being. Taking your child for regular checkups and cleanings will allow their dentist to monitor the development of their teeth and jaw and prevent the occurrence of cavities.
Many parents believe that since their child will lose their baby teeth, they shouldn't be worried about cavities. However, if your child develops cavities, they can experience significant pain and even lose their baby teeth earlier than they should, causing problems with their bite development.
At each visit with our pediatric dentist, you can expect our dentist to:
Examine your child's mouth for signs of cavities and gum disease
Clean your child's gums and teeth to eliminate plaque and tartar
Teach your child about oral hygiene practices
Looking for a Pediatric Dentist Near You?
At Alpen Dental, we work to protect and nurture your child's oral health, and we understand the importance of teaching children about excellent oral hygiene from a young age. We are happy to provide pediatric dentistry in Blackfalds. Please get in touch with us to book an appointment today.