Guards and Appliances Near You
At Alpen Dental, we work hard to provide our patients with comprehensive, high-quality dental care. As a part of this promise, we are happy to offer our patients dental guards and appliances in Blackfalds. No matter what your circumstance, we are certain that we can provide you with the perfect dental device for your needs.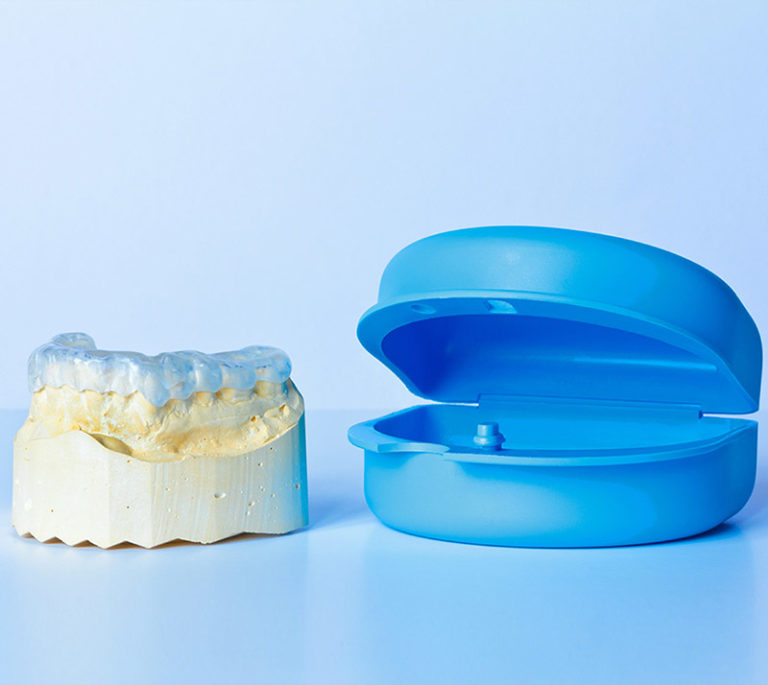 There are many benefits to participating in sports. They are an excellent way to build physical strength and find a sense of community. Unfortunately, sports play also offers a great opportunity to sustain injuries to your teeth and mouth. We provide sports mouth guards to protect your teeth during sports by placing a barrier between outside forces and your teeth, lowering the risk of injury from impact.
If you clench and grind your teeth at night, then you may be dealing with painful and unpleasant symptoms such as jaw pain, headaches, and worn teeth. At Alpen Dental, we provide custom-made night guards for those who deal with nighttime clenching and grinding to alleviate their pain and protect their teeth from damage.
Snoring and Sleep Apnea Devices
Chronic snoring and sleep apnea can leave you feeling irritable and overtired during the daytime due to poor sleep and a lack of proper rest. At Alpen Dental, we understand the value of a good night's sleep, which is why we offer snoring and sleep apnea devices in Red Deer.