Do you wish you could have a brighter, whiter smile? With professional teeth whitening near you, achieving a radiant and bright smile is simple and easy. If you would like to boost the appearance of your smile and enhance your confidence, read on to learn how you can benefit from teeth whitening in Red Deer.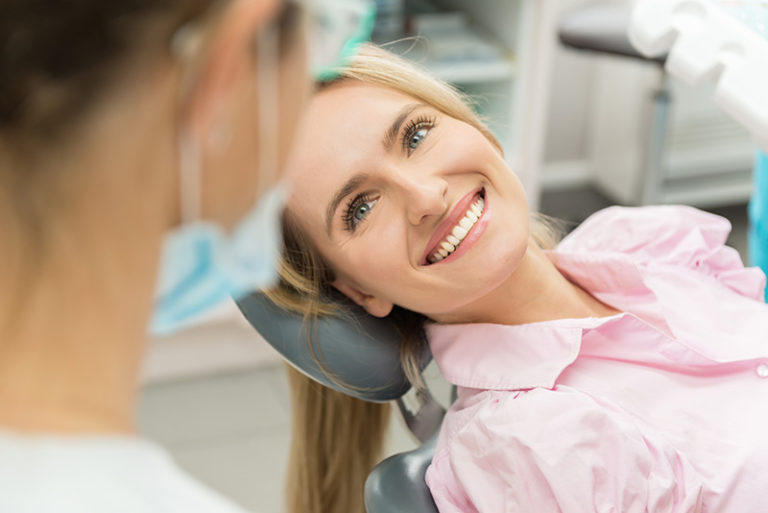 Who is Eligible for Teeth Whitening?
If you would like to get your teeth whitened, then you will need to book a comprehensive oral evaluation with our dentist to determine if you are a good candidate for the procedure. While teeth whitening is a great way to brighten the smiles of some, the following people are not good candidates for this cosmetic dental procedure:
Those who are younger than 16
Those with a history of tooth decay or gum disease
Those who are pregnant or nursing
Those with restorations such as dental crowns or fillings
If you would like to learn if you are eligible for professional teeth whitening in Blackfalds, please do not hesitate to contact our team today.
Why Choose Professional Teeth Whitening?
With so many options available for over-the-counter whitening products, you may be wondering why you should opt for the more expensive option of professional teeth whitening. Over-the-counter whitening products often lead to unsatisfactory results, causing your teeth to appear streaky or patchy. Additionally, if used incorrectly, these products can cause permanent damage to your tooth enamel.
When you visit our dentist near you for professional teeth whitening, you can rest assured that you will get seamless results and safe treatment.
Considering Professional Teeth Whitening Near You?
If you are looking for an effective, non-invasive, and simple way to brighten and whiten your smile, you should consider professional teeth whitening in Red Deer. Our team at Alpen Dental is ready to provide high-quality, professional teeth whitening near you. Don't hesitate to get in touch with us to book your appointment today.