If you have crooked teeth, you may be interested in aligning them and transforming your smile. However, the idea of having metal wires and brackets adhered to your teeth for months at a time isn't the most appealing. Luckily, our team at Alpen Dental has the solution for you. With Invisalign near you, you can achieve the smile of your dreams without dealing with the pains and frustrations associated with traditional metal braces.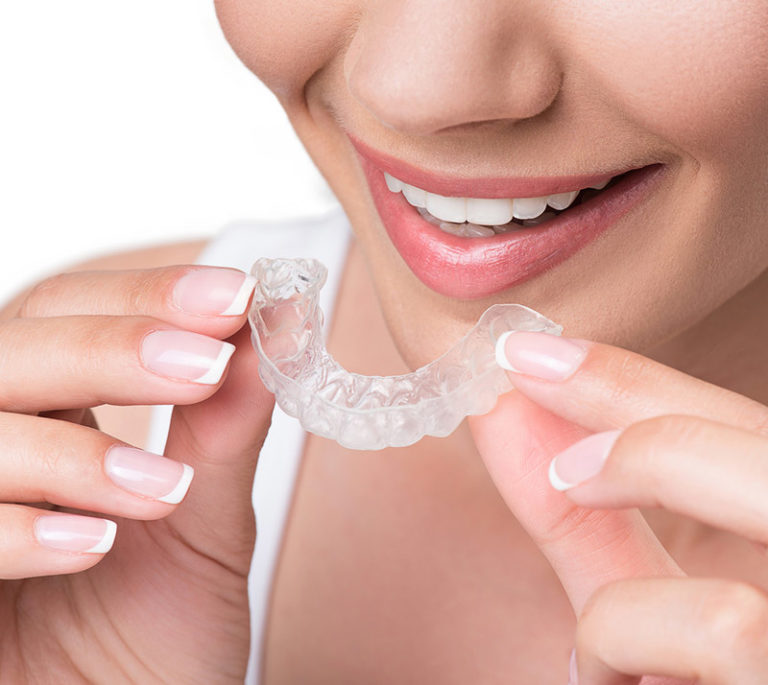 Invisalign is a personalized orthodontic treatment that works to align your smile. When you visit our team at Alpen Dental for Invisalign in Red Deer, the process will begin with our dentist taking three-dimensional scans of your teeth. These scans will be used to map out the movements of your teeth from start to finish.
Using these scans, your series of removable, clear aligning trays will be created, and our dentist near you will provide you with instructions for how to wear them. Typically, each set of aligners will need to be worn for about two weeks, applying steady pressure to your teeth to move them into the desired position. You will switch out your aligners as instructed, and the entire smile transformation process will take about 12-18 months to complete.
What Alignment Problems Can Invisalign Address?
Invisalign is a conservative and convenient aligning method that can be used to correct numerous bite issues, such as:
Overbite
Underbite
Crowded teeth
Gapped teeth
Open bite
Crossbite
With Invisalign, you can align your teeth without compromising the appearance of your smile throughout the process. To ensure that your treatment is successful, you will need to commit to keeping your aligners in for up to 22 hours a day, only removing them for cleaning and eating.
Considering Invisalign Near You?
If you are thinking about getting Invisalign in Blackfalds, our team at Alpen Dental is happy to help. We are happy to provide Invisalign near you as a discrete and convenient alternative to traditional metal braces. To learn more, don't hesitate to get in touch with us to book your consultation today.