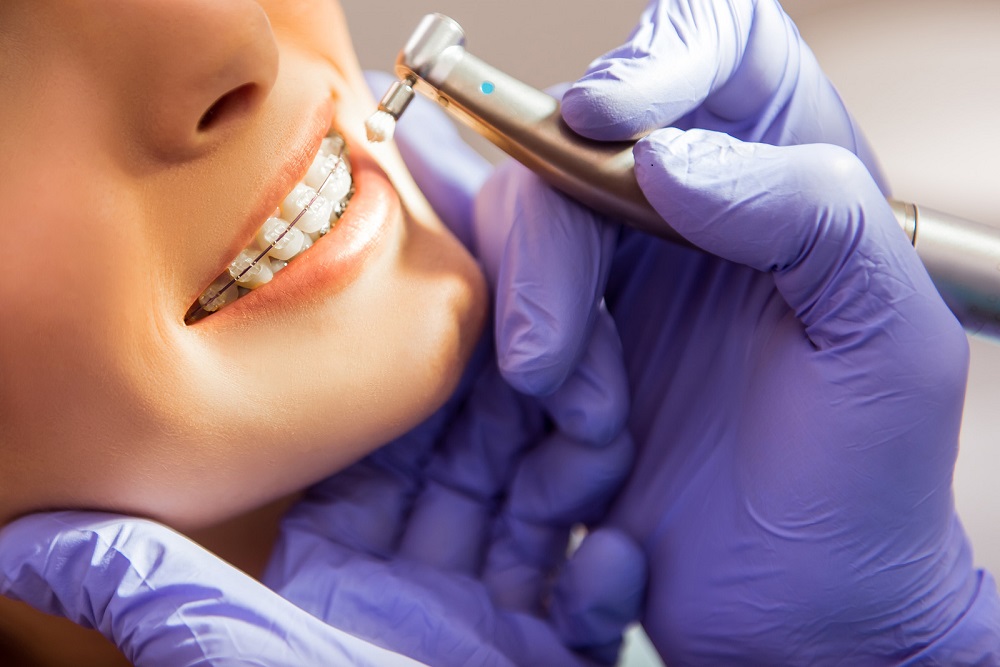 When most of us hear the word 'orthodontist', the image of chunky metal braces immediately pop into our minds. And while that specific service is indeed a treatment that an orthodontist can administer, they're capable of providing other forms of care too. 
If you're interested in learning more about orthodontic care as a way to improve your smile, we encourage you to contact our dental clinic. We'll happily put you in touch with our dentist near Red Deer, who will be able to help you out. 
What is an Orthodontist?
To put it simply, an orthodontist is a dentist who provides specialized treatment to patients. Their focus centers around identifying, remedying, and preventing issues that arise due to misaligned smiles and jaws. Administering braces is one of the most common and well-known forms of orthodontic care. 
Education-wise, both dentists and orthodontists are required to complete a 4 year undergraduate degree as well as graduate from dentistry school. During this time, they'll practice under a certified dental professional to assist patients to expand their knowledge and gain experience. Finally, in order to be officially recognized as a qualified dentist, they need to pass a national exam. 
If one wishes to continue their studies and practice orthodontics, they will need to undergo at least 2 to 3 more years of education. 
What Can an Orthodontist Treat?
Listed below are just a few things that an orthodontist can do for their patients:
Straighten their smiles. This can be done through traditional, ceramic, or lingual braces, as well as clear aligner therapy. Invisalign is the most popular form of this.  

Remedy an unaligned jaw. 

Provide retainers. 

Do surgery. 

Install other dental appliances and prosthetics. Palatal expands and headgear is just two examples. 
Before you can receive this type of treatment, you'll need to attend a consultation with an orthodontist first. They'll discuss your dental and medical history, examine your oral cavity, and take x-rays of your smile to better understand your situation. If you have any queries or concerns about orthodontics in Blackfalds, don't hesitate to let them be known. 
Signs You Should See an Orthodontist
It can be difficult to know when we should seek out dental care, particularly specialized care. To help you out in this regard, we've provided a list of signs that you should keep an out for and, if you find yourself experiencing one or more of them, you may want to visit an orthodontist or a dentist in Blackfalds. 
 

Issues sleeping when you're sleeping. 

Trouble pronouncing letters/words or speaking clearly. 

Continual bad breath. 

Spaces between your teeth. 

Chronic jaw pain. 

Losing your baby teeth early. 
When you come in for a consultation, your orthodontist will discuss your preferences and expectations regarding treatment, as well as your past dental and medical history. Similar to a routine dental checkup, they may want to take several x-rays alongside evaluating your mouth to get a better understand of your current health situation. 
Come into Alpen Dental Today!
Specialized dental treatment is an extremely effective solution for patients of all ages. At our dental clinic, we provide orthodontics near Red Deer to those who are looking to improve or repair their teeth. Our smiles play a big role in our self-esteem, and we're here to help you look after yours in any way we can. 
Are you ready to book an appointment? Get in touch with our dental staff today! We can be reached via phone, email, or you can drop by our location to get started. We can't wait to see you soon!